Achieve Your Training Goals with Our Training Video Production Service
Training videos are dynamic educational tools that have the power to transform the way your organization imparts knowledge. They're not just about information; they're about transformation and skill-building.
You are in a good company
Why Do You Need Training Videos?
Training videos are one of the most effective ways to deliver knowledge and skills to your employees, customers, or partners. Whether you want your own employee training video to train new hires, update existing staff, or educate your audience, training videos can help you achieve your goals faster and easier.
Training videos benefits and advantages
Reducing training costs: Training videos can save you money on travel, accommodation, venue, and instructor fees. You can also reuse and update your training videos as needed, without having to create new materials from scratch.
Increasing retention and engagement: Training videos can capture and hold the attention of your learners better than text or audio. They can also enhance their understanding and recall of the information by using visuals, animations, and sound effects.
Improving accessibility and flexibility: Training videos can be accessed anytime and anywhere by your learners, as long as they have an internet connection and a device. They can also learn at their own pace and convenience, without having to follow a fixed schedule or location.
According to a study by Forrester Research, one minute of video is worth 1.8 million words. That means you can convey a huge amount of information in less time with training videos than with any other medium.
Another survey by Wyzowl, 94% of businesses that use video for training say it has improved their employees' performance. That means you can boost the productivity and efficiency of your workforce with training videos.
With these facts and statistics in mind, it is clear that corporate training videos are a powerful tool for learning and development. If you want to take advantage of this opportunity, you need a professional video production company that can create high-quality and effective corporate training and videos for you.
That's where we come in!
Don't just take our word for it. See for yourself this great example of how we have helped our clients create training videos that tell their brand stories with video.
Home products sold by Amazon
Home products sold by Amazon
Home products sold by Amazon
Want to see more of our videos? Request more video examples
"We were blown away by their professionalism and skills." Hank D. Wüstenberg, CEO, Emerald.
Arty-Shock collaborated with us to create two promotional video clips emphasizing safety and quality. Yehuda from Arty-Shock delivered exceptional production quality with limited resources and time, deeply understanding our mission despite his different background.
Yehuda created a unique video that captured our essence seamlessly, from storyboarding to editing. He tailored the video precisely to our needs, exceeding our expectations with warmth and engagement.
How do you approach the creative process?
We follow a four-step process to create your training videos:
Discovery: We start by understanding your objectives, target audience, key messages, and desired outcomes. We also research your industry, competitors, and best practices to find the most effective way to communicate your information.

Scripting: We write a detailed script for your video, outlining the content, tone, style, and structure. We also create a storyboard to visualize the scenes, transitions, and graphics. We work with you to review and refine the script and storyboard until you are satisfied.

Production: We film your video using high-quality equipment and professional actors or voice-over artists.If needed, we also make animated training videos for you. We also edit your video to add effects, transitions, music, sound effects, and other enhancements that are a part of our video editor package. We ensure that your video meets the technical standards and specifications for your chosen platform and format.

Delivery: We create training videos in the format and resolution that you prefer. We also provide you with analytics and feedback tools to measure the performance and impact of your video. We can also help you with distribution and promotion strategies to reach your target audience.
How long does it take to produce a training video?
The duration of the employee training video production process depends on several factors, such as the length, complexity, and style of your video, the number of revisions required, and the availability of resources. On average, it takes us about 4 to 6 weeks to produce and create training videos from start to finish. However, we can also accommodate urgent requests and deliver your video in a shorter time frame if needed.
Why should I choose your company over others?
We have over 10 years of experience in producing creative and effective training videos for various industries and sectors. We have a team of talented and passionate storytellers who can craft engaging and informative professional training videos that suit your needs using our video editor skill set. We have a proven track record of delivering high-quality employee training videos on time and on budget. We have a loyal customer base who trust us with their training needs. We are always ready to listen to your feedback and suggestions and make improvements accordingly. Creating training videos and animated training videos is our expertise.

using our
0
How much does it cost to produce a training video?
The cost of producing a training video varies depending on the scope and specifications of your project. Some of the factors that affect the cost are the duration, quality, content, graphics, animation, narration, actors, locations, equipment, the video editor and video editing software, and revisions. We can provide you with a customized quote based on your requirements and budget. We also offer flexible payment options and discounts for bulk orders.
What types of training videos do you produce?
We produce a variety of training videos, such as product demos, tutorial videos, software tutorials, safety instructions, employee onboarding, customer service, presenter style video and more. We can tailor and create training videos to your specific goals, audience, and budget. We can also incorporate elements such as animated videos, narration, music, subtitles, quizzes, and interactive features to make your videos more appealing and memorable. Our task is at the end of the process to create successful training videos not just a good training video.

According to a study by the Brandon Hall Group, 95% of learners said they prefer video-based learning over other methods, and 91% of learners said they are more likely to revisit video-based learning than other types of learning. Video training is a powerful tool!

A meta-analysis by Schmid et al. (2014) found that video-based learning can enhance learning outcomes by 25% compared to traditional classroom instruction, and by 86% compared to text-based learning.
A report by TechSmith (2021) found that 83% of respondents prefer watching video training for accessing information or instructional content via text or audio, and 67% said they learn best from videos that are less than five minutes long. Step by step videos and animation videos seem to be preferred over a talking head style video.

A study by TOPYX (2016) found that video-based learning can increase retention rates by 60%, compared to 10% for textual content and 65% for visual content. An animated training video can leverage those insights effectively .

How We Can Help You Create Effective Training Videos
We are Arty-Shock, a video production company that specializes in storytelling videos. We are more than a video production company – we're storytellers at heart. Our unique blend of storytelling and videography expertise sets us apart.
We have been in the industry for over 10 years, and we have worked with clients from various sectors and niches. We have the experience, knowledge retention, expertise, and equipment to create engaging and impactful training videos for your business. We can help you in a step by step process with:
Scriptwriting: We can craft a compelling and informative script for your training video based on your objectives, audience, and message
Storyboarding: We can design a visual outline for your training video that shows the flow, sequence, and transitions of the scenes.
Filming: We can shoot your training video using professional cameras, lighting, sound, and editing equipment. We can also use green screen technology to create realistic backgrounds and effects. Our video recording capabilities create high quality video clips for  our clients.

Animation: We can create animated training videos using 2D or 3D graphics, motion graphics, or whiteboard animation. We can also add interactive elements such as quizzes, polls, or buttons to make your training video more engaging. Our animated videos team is ready to create many types of product videos.

Voice-over: We can record a professional voice-over for your training video using native speakers of your preferred language and accent. We can also add subtitles or captions to make your training video more accessible.
Editing: We offer video editing with a skilled video editor for your training video using advanced software and techniques to ensure the best quality and consistency. We can also add music, sound effects, logos, or branding elements to enhance your training video.
We don't just know how to capture the attention and emotion of your viewers creating a good training video, but we create training videos that know how to convey a powerful and memorable learning experience – bringing about enhanced education! We can help you tell your story in a way that resonates with your audience and inspires them to take action while training them on a given subject.
Immersive Visuals
We employ cutting-edge visual techniques to ensure your training videos are not just informative but visually stunning, making the learning experience unforgettable. incorporating these expertise in creating training videos is something we proud ourselves in.

Effective Learning Through Storytelling
At Arty-Shock, we believe that the best training videos are not just informative but also emotionally engaging. Learn about our approach to creating narratives interactive videos that resonate with your audience.
Training videos are one of the most effective ways to deliver knowledge and skills to your employees, customers, or partners. Whether you want your own videos to train new hires, update existing staff, or educate your audience, training videos can help you achieve your goals faster and easier.
Increase Sales with Training Video
We write and share all we know about video on our blog. Here are some articles relevant to training videos you might enjoy… 
Top 10 Training Video Ideas to Energize Your Employee Onboarding Process
Corporate Video Production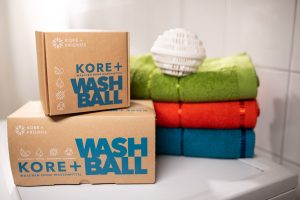 7 reasons why you should use Product videos in your e-commerce 
Video Storytelling, Recipe for Success
What's the 1 problem does video storytelling is solving anyway?
Every project has a different kind of needs 
How to Make a Great Training Video using Storytelling?
Training videos are one of the most effective ways to teach, inform, and inspire your audience. Whether you want high quality training video to educate your employees, customers, or students, a well-made and effective training video, can help you achieve your learning objectives and engage your viewers.
But how do you make a great training video that stands out from the crowd? How do you capture the attention of your audience and keep them interested throughout your video?
The answer is storytelling.
Storytelling is the art of using narratives, characters, emotions, and conflicts to convey a message or to make a training video or lesson. Storytelling can make your training video more memorable, relatable, and persuasive. It can also help you simplify complex concepts, create emotional connections, and motivate your audience to take action.
But how do you use storytelling in your next training video? Our experience shows there are three important lessons for making a great training video with storytelling in 2023.
Step 1: Define Your Goal and Audience
Before you start creating your online training or video, you need to define your goal and audience. What is the purpose of your training video? What do you want your audience to learn, feel, or do after watching your video? Who are your target viewers and what are their needs, preferences, and challenges?
Having a clear goal and audience will help you craft a relevant and effective story for your training video. It will also help you choose the right tone, style, and format for your video.
Step 2: Choose a Story Structure
A story structure is a framework that organizes the elements of your story into a logical and coherent sequence. A story structure can help you create a clear and engaging narrative for your training or video content. It can also help you deliver your key information and learning points in a memorable way.
There are different types of story structures that you can use for your training video tutorials, such as:
The Hero's Journey: This is a classic story structure that follows the journey of a protagonist who faces a challenge, overcomes obstacles, and achieves a transformation. You can use this structure to show how your audience can solve their problems or achieve their goals with your product, service, or solution.
The Problem-Solution-Benefit: This is a simple story structure that presents a problem that your audience faces, offers a solution that you provide, and explains the benefits that they can get from it. You can use this structure to demonstrate how your product, service, or solution can help your audience overcome their challenges or improve their situation.
The Before-After-Bridge: This is another simple story structure that shows how your audience's situation was before using your product, service, or solution, how it is after using it, and how they can get from the before to the after. You can use this structure to illustrate the value and impact of your product, service, or solution on your audience's lives.
Choose a story structure that suits your goal and audience, and that helps you convey your message or lesson effectively.
Step 3: Create Your Characters
Characters are the people who drive your story forward. They are the ones who experience the problem, seek the solution, and achieve the transformation. Characters can help you create an emotional connection with your audience and make them care about your story.
To create compelling characters for your training video, you need to:
Define their goals, motivations, and challenges. What do they want to achieve? Why do they want to achieve it? What are the obstacles that prevent them from achieving it?

Give them personality traits and quirks. What are their strengths and weaknesses? What are their likes and dislikes? How do they speak and behave?

Make them relatable and realistic. How can you make your audience identify with them? How can you make them believable and authentic?
You can use yourself, your employees, your customers, or fictional personas as characters for your training video. You can also use animals, objects, or symbols as characters if they fit your theme and message.
Key Features of Our Training Videos
Cinematic Excellence
Our training and instructional videos are produced in cinematic high-definition (HD) video quality, ensuring every detail is crystal clear and compelling.
Customized to Your Brand
Every training video is a reflection of your brand's values and objectives. We tailor each type of training video, to align seamlessly with your organization's identity.
Every project has a different kind of needs